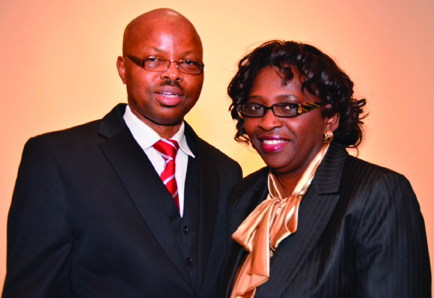 Wind & Fire International Christian Center is a Church called of God for All People. To be faithful Ambassadors of the Gospel of Jesus Christ. To be Torch bearers for Revival, Renewal, Regeneration and to actively promote holistic Ministry.
Wind & Fire International Christian Center is a Charismatic / Pentecostal Church. Pastors Michael & Aderonke Mordi were instructed of God to plant Wind & Fire International Christian Center in July of 2001. Their aim in obeying God was to restore the place of the Prophetic voice and the Apostolic order back into the Church. With consistent prayer we are seeing God move in these areas as His presence is increasingly heavy in our meetings. We are excited to see what the future holds. Whatever it holds we know with God's help we are going to be at the forefront of His work here on earth.

History

Pastor Michael Mordi came to the United States in 1995 a couple of years after he received a word from the Lord. Called to the ministry in February 1993, Pastor Michael had no intention of coming to the states until the prophecy. Thereafter, God began to open doors and he found himself here in 1995.  Upon arrival, he immediately joined himself to the African Christian Fellowship – Twin Cities Chapter, and there served faithfully. It was during one of the ACF's retreats that he met his lovely wife Dr. Aderonke Mordi (nee Adebayo) who was then in the second year of a fixed term at Bemidji State University.  Prior to meeting his wife, the cares of the world caused him almost to give up his call on two occasions, wanting to take up nursing and computer networking. However, the Holy Spirit gave him no rest.

 

After their marriage, He positively responded to the call on his life and moved down to Rochester Minnesota to attend Crossroads College (formerly Minnesota Bible College). He was there for four years. Towards the conclusion of his training, he became restless, wondering what he might do for the Kingdom. He shared this concern with a friend who challenged him to "do something for God." With this conviction and fire in their hearts, they founded Wind & Fire International Christian Center in July of 2001. Since then God has showed Himself faithful and has been using them mightily to prepare His saints for His end-time move.